During the past week, Miley Cyrus and Mark Ronson have been actively promoting their latest collaboration called "Nothing Breaks Like A Heart" in London.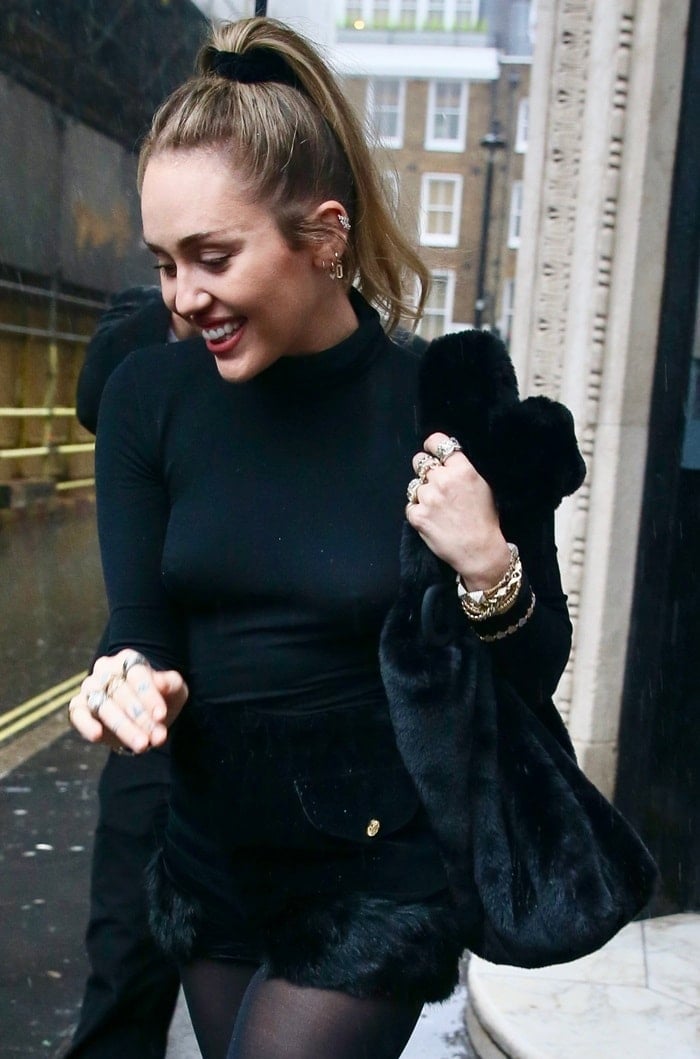 On Thursday, the talented 26-year-old artist known for her hit song "Younger Now" and the accomplished 43-year-old music producer headed to BBC Radio 2 and Capital Radio for interviews.
Miley flaunted a monochrome outfit for her promotion work, featuring a classic velvet jacket with a large faux fur trim from the renowned designer Vivienne Westwood. She paired it with black satin mini shorts also from the same designer, creating a chic and suave look. To add some sparkle and glam to the outfit, she adorned herself with uniquely designed jewelry pieces from Sydney Evan.
The celebrity hailing from Tennessee showed off her breathtaking legs wearing a thong bodysuit called 'Colorado' from Wolford, which costs $155 at Net-A-Porter. She paired it with black stockings and Rodeo satin boots by Casadei adorned with crystals.